Meet our caring team of experts dedicated to your
recovery, every step of the way.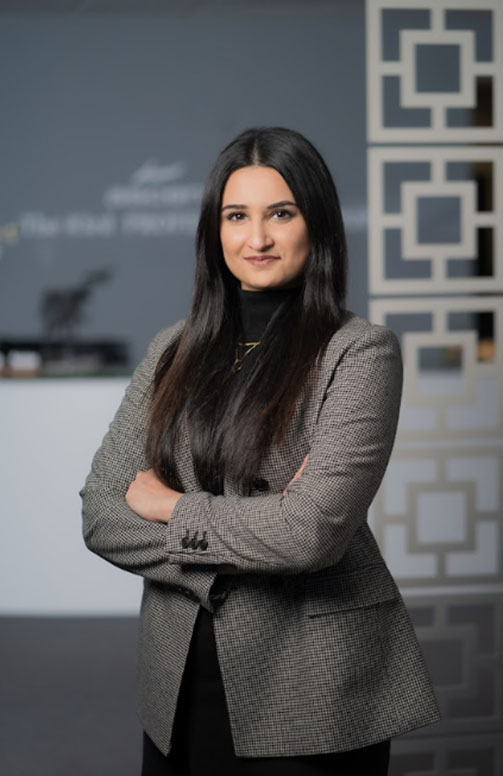 Background and Credentials
I graduated from medical school in 2009 and finished my residency training in Psychiatry at Rosalind Franklin School of Medicine. My program allowed me comprehensive training at a Federal/VA hospital, a State facility, as well several community-based mental health clinics.
Over the years, I have received many awards and have sought leadership positions where I had better opportunities to create change and find solutions. I was the chief resident for my psychiatry residency. I received the Outstanding Educator Award for excellence in clinical teaching. I went on to become a Medical Director for Consult-Liaison services at a large tertiary hospital.
I also served as a clinical instructor for psychiatry residents and medical students, thoroughly enjoying helping shape and fulfilling the curiosity of young minds. I have years of experience in the practice of inpatient, outpatient, and consult-liaison psychiatry.
When I was first introduced to Magstim TMS, it gave me hope that I could offer an alternative, one that is markedly more effective than some of our conventional treatments. I can only imagine the hope it gives my patients, the ones who don't tolerate medications, the ones that are not fully helped by medications or the ones who simply want to try a different approach to their treatment.
My unique training and clinical experience have deepened my appreciation that no two individuals suffer alike, and hence their treatment plans should not look alike either.
I am particularly passionate about offering Magstim TMS services to our community as it offers a more effective, alternative approach to conventional treatments. I am amazed by the results every day, and just want people to know there is hope even when they feel very little of it.