Supporting you on your journey to rediscovering hope
Each member of our team takes great pride in guiding our patients out of the dark
,
and after so many patients, we're still humbled to see the hope flicker in their eyes
again
each time after
their successful treatments. Here is a glimpse at some of the people that felt lost and alone not too long ago…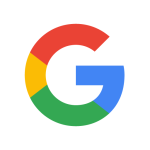 I was extremely happy with NeuroMod Health.

I worked with Melissa and Fiona primarily, and they were both wonderful, from getting insurance approval, to making TMS treatments possible with a very busy schedule.

I saw a drastic decrease in my depressive symptoms, and would absolutely recommend Ascend to anyone struggling.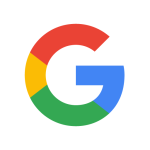 The team at NeuroMod Health are extremely welcoming and provide a very warm and comforting atmosphere.

The facility is very clean and provides a very relaxing environment. All the staff were extremely supportive, kind and positive from the very first day.

Dr Shabbir, Dania and Melissa demonstrate great care and a very person-centered and thoughtful approach for every patient.

I can clearly tell that they all prioritize patient comfort and satisfaction and always go above and beyond to ensure that. I couldn't be happier with the great and hospitable environment and staff members!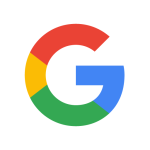 I had a great experience at NeuroMod Health! Everyone was so kind and caring from day one. Dr Shabbir has such great bedside manner.

She took her time and made sure she answered all my questions and even checked in from time to time to make sure I was doing ok. Melissa was so thoughtful and amazing.

She always went above and beyond to make my experience a great one and always did it with a smile. Dania did my last treatment and was so great and mirrored the same kindness and thoughtfulness I had experienced with Melissa.

I couldn't be more happy with the staff and my treatments.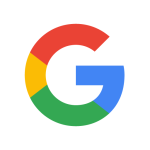 I did the full 36 treatments and every one of them was made pleasant but the staff.

I always felt so comfortable and taken care of, and I was actually a little sad to leave after I finished my treatments because of how wonderful everyone is there.

Melissa and Laila would kindly greet me everyday and we'd chat throughout the treatments. They definitely became good friends to me. Dr. Shabbir is also the psychiatrist that oversaw my treatment and hands down she is the best psychiatrist I've ever seen.

She's so kind and caring, and I'm going to continue seeing her at her other practice for continued care. Personally the treatments themselves were pleasant for me, though I know that's not the case for everyone; they felt like isolated brain massages each time and I quite enjoyed them.

You can watch TV or listen to music or just chat while you're getting treatment, they are very accommodating. The entire building has such a peaceful atmosphere, I'm truly going to miss it and everyone there. I saw significant improvements to my mental health by the end of my treatment and am so grateful for how much it's helped me.

I even feel noticably less anxiety even though I got the treatment for depression. Medications have never been able to help me as much as TMS has, and for that I will always be grateful that I had the privilege and opportunity to do this treatment.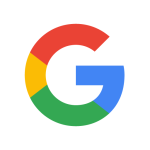 So very happy I decided to try this treatment program. Wish I had done this years ago.

Feeling so much better. After struggling with chronic depression for many years, this was the answer since I have the type that doesn't respond well to medications.

There is hope for you too! And support I received from Doctor Gaus and staff A++!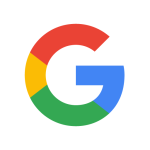 I was extremely happy with the family atmosphere at NeuroMod Health.

I had TMS treatments with a different facility a few years ago, but the experience at Ascend was much more positive.

Melissa was able to fit me into the TMS schedule when I was really struggling. She was so easy to communicate with and overall so compassionate.

Fiona was so kind and made the treatments fun. She was very encouraging.

Rana was extremely helpful with insurance questions and appointments.
Of course, Dr. Ghaus is wonderful. She has been a life saver to me when I was hopeless.

I would suggest NeuroMod Health to anyone who is struggling with this debilitating disease.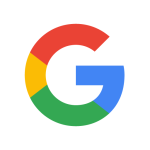 I am so grateful my doctor suggested TMS for my depression and anxiety.

My mood has improved and I am more motivated to get things done.

I can't say enough about the staff including Melissa and Fiona, they have been wonderfully caring, encouraging and friendly people throughout my course of treatment.

I would encourage anyone to get more information about the treatment and consider taking this path to improvement.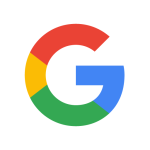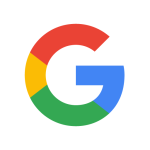 Great staff and wonderful service!

Highly recommend to be treated through TMS. It does help big time…

Thank you very much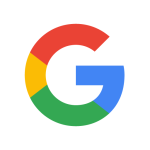 Kind, thoughtful staff and excellent TMS facilities at this new clinic.

Thanks to the team for their welcoming approach.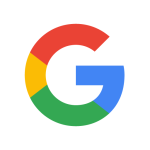 Clean office and very welcoming. Thank you.

I will recommend to others.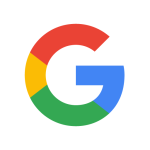 I would love to share my wonderful experience with TMS therapy and how it changed my life.

Without a doubt when I began TMS I was unsure if I could continue working and doing all of the things that my life demanded.

After the first five treatments I began feeling better slowly, but surely. Challenges that once seemed insurmountable became doable, and even fun.

By the time my treatments concluded I could not remember why I had felt so down. I feel that TMS therapy is the future of mental health and wellness.

The staff at Ascend were so supportive and reassuring throughout the process. I recently referred my son to begin TMS therapy, and he is also responding well to treatment.

If you are suffering with depression, please consider this therapy as it could change your life, the way that it changed mine.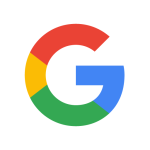 I just finished my 36 treatments primarily working with Fiona and Melissa.

These are two of the kindest individuals I have ever met. After going through plenty of different treatments for my depression, nothing was giving me positive results, so I decided to try TMS.

Melissa and Fiona were amazing at starting conversation and making me feel comfortable! I was definitely nervous my first day and the staff were great about reassuring me.

I had low confidence in treatment considering my long list of past failed medications (antidepressants, mood stabilizers etc) so it was great to have staff who were confident in the TMS treatment. So glad I chose to do my treatment here!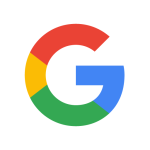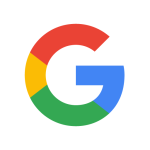 So very happy I decided to try this treatment program. Wish I had done this years ago. Feeling so much better. After struggling with chronic depression for many years, this was the answer since I have the type that doesn't respond well to medications. There is hope for you too! And support I received from Doctor Gaus and staff A++!
The Help that you were Looking for